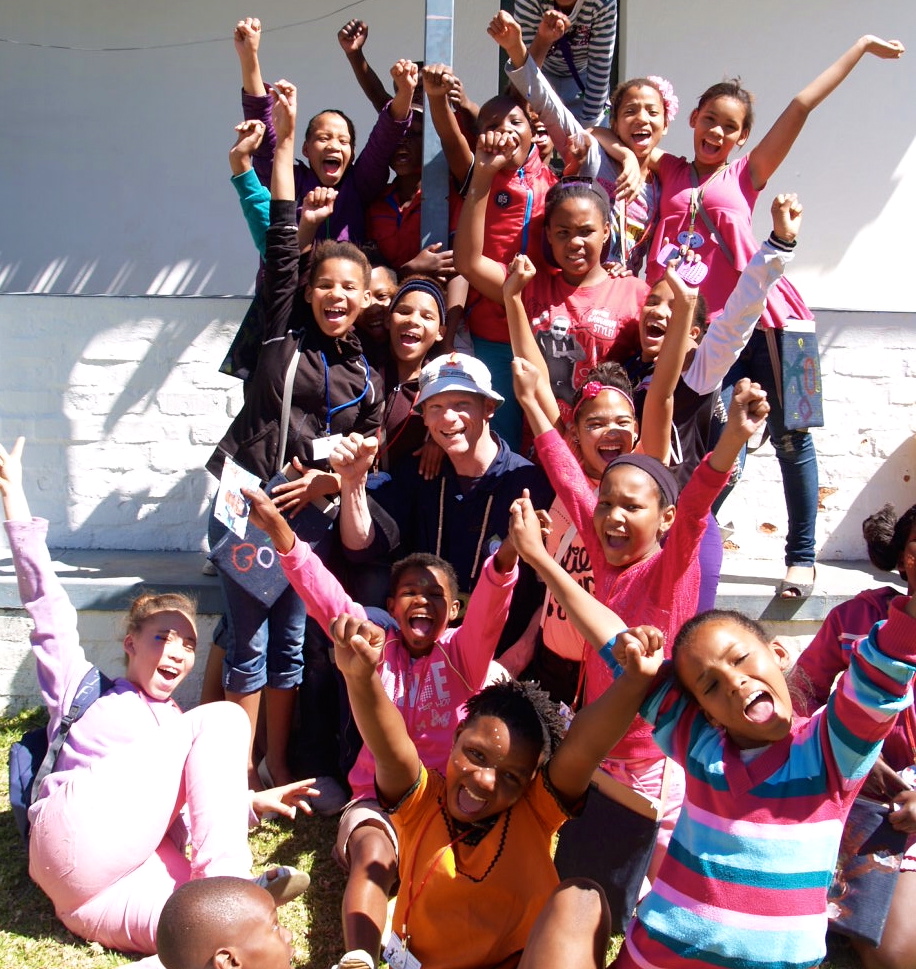 Question: What do we need?
Answer: Energy!
Energy can also be in the form of money, and yes, we do need that. But energy in the form of skills and enthusiasm is beyond price. We need both.
DONATIONS
Running an NPO works on the same principle as running a small business. We have to pay the bills and we have to pay the regular staff who help to make everything possible. Costs like telephone, auditing and book-keeping have to be met.
CBN runs an ongoing fundraising initiative, where we have found support from, among others: The National Lotteries, Investec Bank, Rotary Clubs both in South Africa and abroad, Springfontein Wine Estate (who sponsored wine to be sold in Europe on our behalf), ZA-FM Public Interest Fund, family trusts and individual donors. These wonderful interventions are what keep us going, keep us reaching the children.
We also need to raise money for the costs of workshops and the costs of the toolbox initiative that is already reaching more children in more regions, with twenty toolboxes already working hard out there in Mitchell's Plain and locally around our base in Stanford.
Donations are tax exempt. We are registered with SARS as a Not for Profit organization (NPO) and all our required paperwork and due dilligence is complete. Please contact us if you need more information. We can provide tax reciepts for the benefit of Uncle Taxman if that can help.
Small amounts mean just as much as large ones. Here is an idea of what we can do
R50       Buys a small book (like one of the CUP Rainbow Readers series)
R500      Buys ten small books or fewer bigger ones
R1 000     Funds a Saturday story session with snack for all the children
R7 500     Pays for a book toolbox
R10 000  Pays for a full day workshop with external facilitators and catering
All donations will be acknowledged and branding may be arranged with larger donors.
Anyone who is interested in helping CBN to go forward should contact us on:
info@childrensbook.co.za
How to donate funding:
Give and Gain is a safe, effective means of sending money.
Direct transfer into our account (using SWIFT from overseas) is faster and just as effective.
Bank account details:
Account Name: The Children's Book Network Trust
First National Bank: Tokai Branch
Branch number: 200409
Account Number: 625 70 830 458 (Cheque account)
OTHER DONATIONS:
Donations of Books
CBN has a book donation policy where we will pass on small quantities of carefully chosen books around specific themes. From experience, we have found that small and focused is more effective in the work we do. We will be raising funds consistently to pay for this. For other book donations, please contact us. If we can't use the books, we will try to put you in touch with an organization that can.
Please spread the word!
Where you can really make a difference – without too much energy – is in telling other people what we are doing, either by sending a link or by talking about CBN. We in turn will pass on information or contacts to the organizations we are working with. The ultimate goal? To bring children to books and books to children! Please use social networks to spread the word about our work with children who can read – but don't!
For more information contact our Director: lesley@lesleybeake.co.za
WATCH OUR CBN VIDEO