Who are we?
Three of South Africa's longest-serving and best known writers for children and young people felt compelled to do something positive about children and reading. We want to share our own skills as writers, teachers and storytellers. The result is the Children's Book Network, with the goal of bringing children to books – and books to children.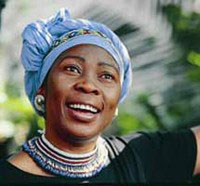 Gçina Mhlophe
Has been writing and performing on stage and screen for the past 24 years. She has written many children's books as well as adult-audience poetry, short stories and plays. Her writings are published all over the world and translated into German, French, Italian, Swahili and Japanese. Her work is used extensively in schools and universities. Currently, Gçina focuses on making books available to under resourced South African rural communities by making sure that libraries are built and are stocked with locally and culturally relevant books. Gçina Mhlophe received Honorary Doctorates from the London Open University as well as the University of Natal.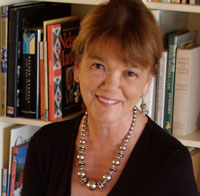 Lesley Beake
Has written over ninety books and edited hundreds more while working as a commissioning editor with several major educational publishers. Many of her books are for the challenging age group 12-16 although she has written books for children of all ages from pre-school onwards. Some have been translated into languages as diverse as Swedish and Korean. Her books have won many awards, including the Sir Percy Fitzpatrick Award (twice) and the M-Net Prize for Literature and she was South Africa's nominee for both the Astrid Lindgren and the Hans Christian Anderson Awards.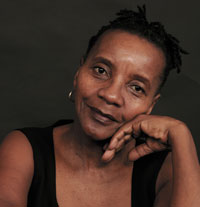 Sindiwe Magona
Award-winning storyteller, motivational speaker, actor, Xhosa teacher and translator, Sindiwe Magona received the Molteno Medal (Gold) for her contribution to isiXhosa language and culture; the Premio Grinzane Terre D'Ontranto for writing books that reflect social concerns; the Literary Lifetime Award for her contribution to South African Arts; the White Ribbon Award for her latest novel, Beauty's Gift, in recognition of her championing of the rights of women and children. She is currently Writer-in Residence at the University of the Western Cape. She has written over a hundred books for children of all ages.