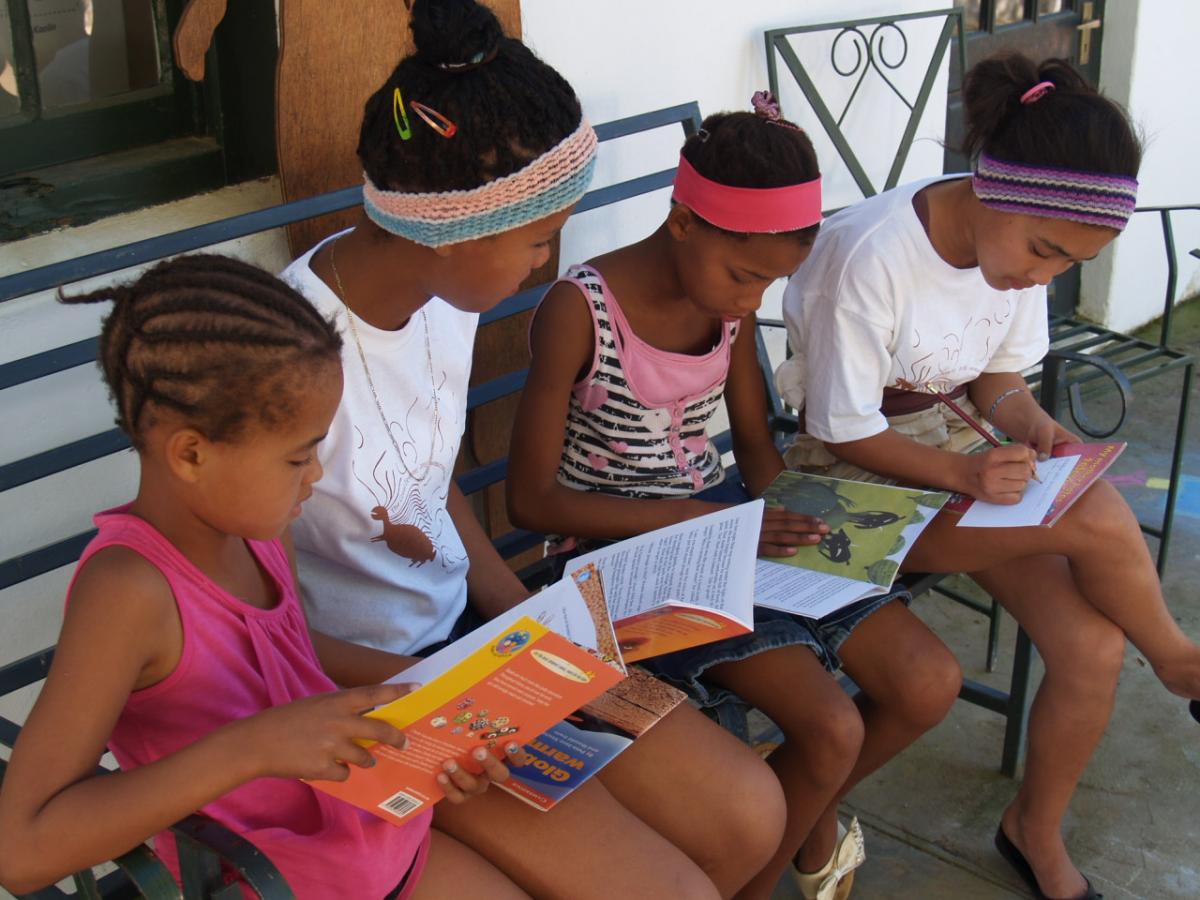 We often use picture books with teenagers, short extracts from adult books with primary school children, poetry and short stories for all age groups. It's not about a recommended level stamped somewhere on the back of a book. It's about making story – making text – exciting. Readers do not need to be trapped within the confines of graded readers.
Some books will be too difficult for a given age group, but a few sentences may lift them into another dimension of beauty in writing. They can cope – not only cope, but be moved into a different sphere in their own writing and understanding of their world. Nobody can write beautifully if they have not hear, and read, beautiful writing.
We will be buying books. If a book is used in a workshop, it should remain behind after the workshop as a resource for the children who were inspired by it.
We have a network here too. Children's book experts in Europe and America are already telling us about the best of the best in their publishing. Most important of all, we have constant contact with, and information from our own South African book network – Bookchat, which has been edited by Jay Heale, first in print form and now on the Internet, for more decades than he cares to recall. We will be plundering this resource on a regular basis and Jay will also be looking after our book recommendations and permissions to publish short extracts on our website.